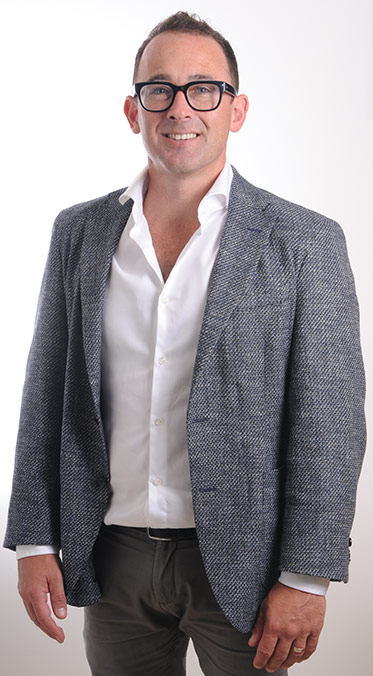 Dr. Daniel Abbondanza
Dr Daniel Abbondanza graduated 2003 with a Bachelor of Dental Science at the University of Western Australia.  Since then he has continued his education with the Royal Australasian College of Dental Surgeons, completing the primary examinations for the fellow of the Royal Academy of Australian Dental Surgeons.
His main interests are aesthetic dentistry and its integration with implant dentistry. In 2009 he completed a masters program through UCLA in implant dentistry finishing top of the class. He maintains an active interest in the dental society being a Federal committee member representing Western Australia for the Australian Prosthodontic Society 2009-2014. He is also a member of the Australain Osseointegration Society.
Currently Daniel has a special interest in reconstruction of tissues prior to implant surgery and computer guided surgery. Daniel has held mentor programs for Nobel Biocare on the use of computer guide surgery (2009). He has been utilizing advanced surgical techniques including the All-On-Four technique since 2007.
Daniel has lectured internationally in Europe and Asia on topics related to cosmetic and implant dentistry. He currently holds the position of Adjunct Senior Lecturer at division of regenerative biology and medicine at the University of Western Australia (2017/2018).
His areas of research interest include Bone metabolism and tissue regeneration and 3D printing and its clinical integration.
He enjoys the results of implant rehabilitation and seeks to provide the best solution for each individual patient.
Dr. Caroline Kowalski
Dr Caroline Kowalski graduated with a Bachelor of Dentistry with Honours in 2011 from King's College University in London, after completing a Bachelor in Medicine and Surgery in 2003 from The University of Birmingham.
She has worked in hospitals throughout the UK, having spent six years in head and neck, ENT, plastic and maxillofacial surgery, before going into private practice. She is a Member of the Royal College of Surgeons of Edinburgh and a Member of the Faculty of Dentistry at the Royal College of Surgeons of Ireland.
Dr Kowalski's special interests include minimally invasive and cosmetic dentistry, facial aesthetics (including fillers and wrinkle relaxers) orthodontics (particularly Invisalign®) and digital prosthodontics.
She is a friendly, gentle and thorough dentist that always has time to explain procedures and treatment options to her patients.
In addition to English, she speaks Polish, Spanish and Swedish.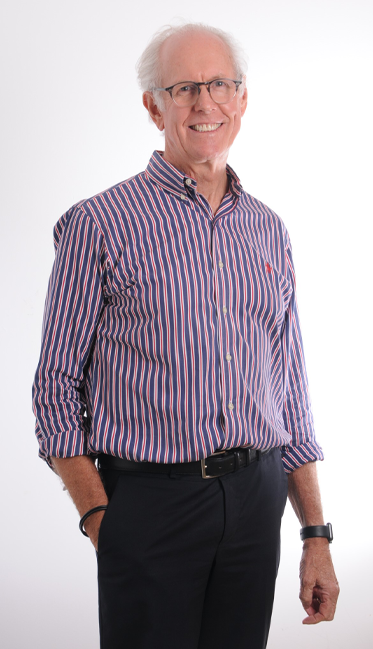 Dr. Peter Wroth
Dr Peter Wroth is the founding and senior Partner of Accent Dental Care. He graduated from the Dental School at the University of Western Australia in 1976 and after several years working overseas as a newly graduated dentist, bought a long and well established practice from the late  Kevin Sullivan in the early 1980's, renaming it Accent Dental Care in 2002. Dr Wroth relocated Accent Dental Care, to an award winning Levitch designed fit-out on the mezzanine floor at  190 St Georges Terrace, in the heart of Perth's CBD.
Dr Wroth graduated in 1976 and worked for the public health service in the north of Western Australia until 1978, then in the United Kingdom for 2years. On his return to Western Australia he entered private practice, which he has continued until the present time. Dr Wroth completed initial instruction in full arch implant prosthetics with Dr Patrick Henry in 1991.
Restorative Implant Dentistry 2 program in 2001, Surgical Implant Dentistry program 2003, Guided Bone Augmentation program 2006 and has attended numerous national and international dental conferences and meetings on implant, restorative and aesthetic dentistry. He maintains memberships to the Australian Dental Association, the Australian Prosthodontic Society, the Dental Study Group W.A. and the Australian Osseo-integration Society.
Dr Wroth has also completed advanced training in Invisalign TM orthodontics. Invisalign is successful in treating overly crowded or widely spaced teeth.
Dr Wroth has maintained his status as a general dentist but has a particular interest and expertise in aesthetic (cosmetic) and implant dentistry. A strong artistic flair and his skill and knowledge are evident with his approach to smile makeovers. These are supported by many patient testimonials.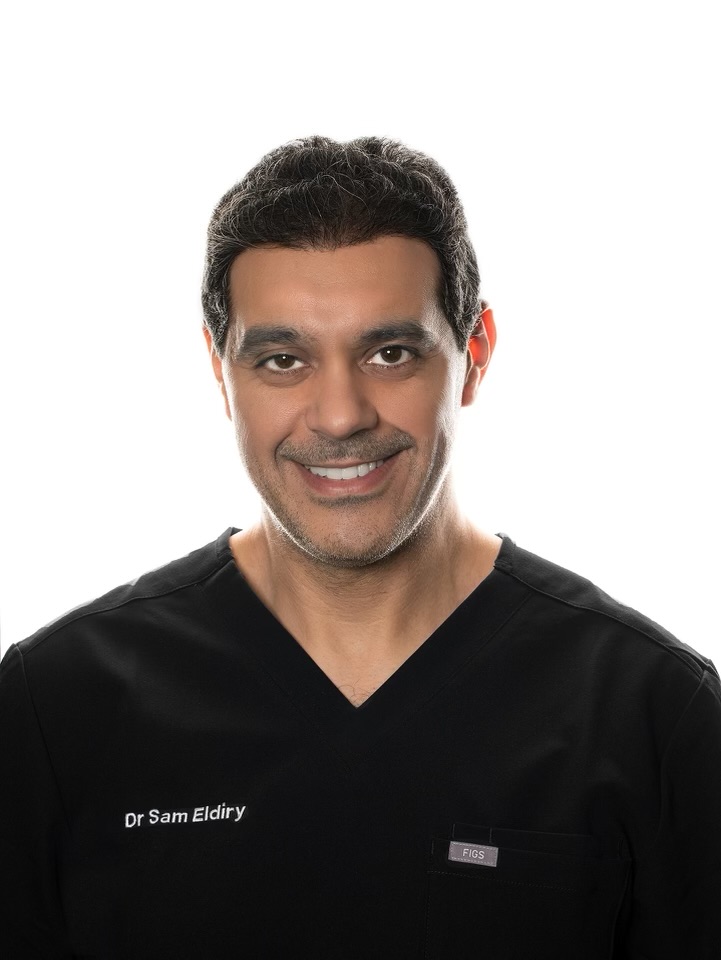 Dr. Sam Eldiry
Dr Sam Eldiry graduated with a Bachelor of Dental Medicine and Surgery from Ain Shams University, Egypt in 2004. Sam continued his education at Cairo University and completed a one-year residency in the Fixed Prosthodontics Department, followed by a Master's degree in Dental Science in Fixed Prosthodontics in 2007. In 2019, he completed his Master's Clinician of Implants (gIDE) at Luma Linda University in California, USA and is currently finalizing his Master's of Oral Science and Implants at Goethe University in Frankfurt, Germany.
Dr Sam has maintained his status as a general dentist, but also has a special interest in Invisalign, dental implant surgery, including All-on-4, and aesthetic dentistry.
Dr Sam is a clinical dental tutor at the University of Western Australia. His passions include Jiujitsu, boxing and skateboarding. Sam is also an avid photographer. In addition to English, he also speaks Spanish and Arabic.
Meet the Team
Our team is comprised of friendly and professional staff are here to make your experience a pleasant one.
Together, our expertise and passion make for a warm, friendly and professional dental practice.
Get In Touch With Us
Contact Info